recipes
Recipes 24 Trader Joe's Recipes That You Can Make If You're Bored With Your Usual Suppers
Food·Updated 2 minutes ago. Posted 2 hours agoThese recipes have you covered if you're tired of making the same thing! If you've hit a wall with what to cook because you're bored with everything you've been making during quarantine, I've got some good news. These recipe accounts will spark some inspo for refreshingly tasty meals…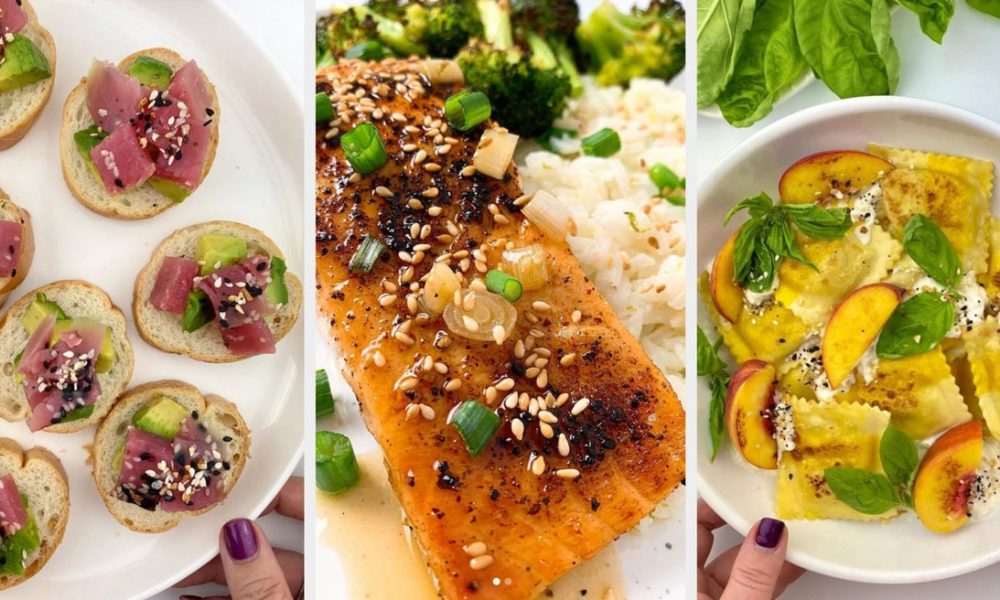 Recipes
Updated 2 minutes back. Published 2 hours ago
These dishes have you covered if you're tired of making the very same thing!
Recipes
If you have actually hit a wall with what to prepare because you're bored with whatever you have actually been making during quarantine, I have actually got some good news. These recipe accounts will stimulate some inspo for refreshingly yummy meals that just require one stop at Trader Joe's. And they're all quite basic to make!
Recipes
1.
These avocado and ahi appetisers that require absolutely no cooking at all:
Recipes
2.
This summery sweet corn, burrata, and basil ravioli with a twist of fruit:
Recipes
3.
This filling and scrumptious sweet and sour chicken– inspired dish that's packed with veggies:
Recipes
4.
These remarkable chile lime fish tacos with pineapple salsa that look so light and yummy:
Recipes
5.
These everything bagel drop biscuits that are vegan and gluten-free:
Recipes
6.
This summer season watermelon salad with feta, basil, and glaze– which is a personal favorite of mine:
Recipes
7.
This easy to throw together poke bowl that uses the brand-new ahi tuna and fresh avocado:
Recipes
8.
These easy roasted vegetables with a twist of chili onion crunch topping:
Recipes
9.
This decadent meat and cheese plate for when you don't feel like cooking at all– and don't sleep on that blueberry goat cheese:
Recipes
10
This nutrient-packed salad featuring their seasonal halloumi cheese:
Recipes
11
This yummy tofu bowl served with a soft-boiled egg and scallions:
Recipes
12

Support The Smilington Post
Help us tell more of the stories that matter
">Buy one of our staff a latte!
This mouthwatering breakfast that utilizes hash browns and eggs to make one delicious-looking meal:
Recipes
13
This arugula, lemon, and parm salad if you seem like keeping things light:
Recipes
14
These very basic tofu pesto bites:
Recipes
15
This salmon bowl that'll help spice things up if you're wanting to consume a little cleaner:
Recipes
16
These fantastic tofu tacos:
Recipes
17
This pad Thai– influenced pasta salad that's simple to toss together:
Recipes
18
These melon and prosciutto apps for when you do not wish to switch on the oven:
Recipes
19
These scallion pancakes combined with chili onion crunch topping:
Recipes
20
These low-carb mozzarella pizzas:
Recipes
21
This beautiful breakfast bowl loaded with fruit:
Recipes
22
These basic seasoned Brussels sprouts that make an ideal side meal:
Recipes
23
This extraordinary glazed salmon that makes me desire to drool:
Recipes
24
And finally, this tomato soup with chickpeas combined with a pesto grilled cheese that's perfect for the fall:

Subscribe to the newsletter news
We hate SPAM and promise to keep your email address safe